BARBEQUE CLEANERS OFFER DEEP CLEANING OF YOUR BBQ IN TORONTO ON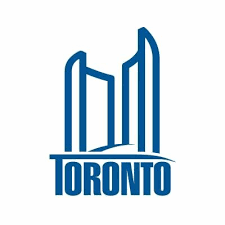 Each year, a huge amount of money is spent on the barbeque festival. They are an important part of many social occasions and summer nights. They are not anything under a precious investment, so maintain it so you can benefit from it in future too. However there are various aspects of barbeque upkeep, it all sets off with normal cleaning. There are many people who clean barbeque grills on their own, but there are several who are too busy to clean it, hence seek for professional service like ours as we provide expert BBQ cleaning help. Want professional BBQ cleaning service in your region? Look no further. Being the most capable grill and outdoor summer kitchen cleaning professionals, we take pride in serving you with the greatest services. People who are interested in outdoor grilling, but are very busy to clean it, we're here with our affordable and professional barbeque cleaning service. Our expert and practised barbeque cleaning agents take apart all pieces of BBQ grill for an in-depth cleaning to make sure the quality of your food is retained while cooking on the barbeque again. Since we offer deep cleaning and finishing services, we guarantee that all the rust is removed and reduced to prevent any health issues.
REASONS TO CHOOSE US FOR BBQ CLEANING
Not only does our cleaning process include thorough servicing of every grill, but we ensure that the whole machine is cleaned thoroughly along with various parts of the grill box. We polish the grill, grill hood, and grill doors when completed. Finally, our services guarantee that the whole thing is conducted professionally by finally inspecting the appliance.
WE COME AT YOUR PLACE Your convenience is our priority, therefore our 100% mobile cleaning system gives you the benefit of getting your barbeque appliance cleaned at any time and place suitable for you. We provide our services in Toronto and neighbouring areas. We're a locally owned and run BBQ cleaning company and we provide modest pricing for specialized services. Along with cleaning services, we offer best answers to continue keeping barbeque grills clean. Our earth friendly products are very successful without causing any harm to the environment.
OUR SERVICES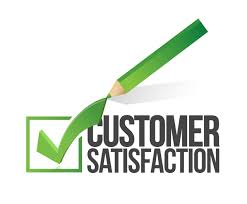 As BBQ grill cleaning as well as maintenance experts in the Toronto and neighbouring regions, we are prepared to serve you. Besides barbeque cleaning assistance, we in addition offer services like grill repair and restoration, hence you are able to rely on us. Clean cooking grates make the smallest portion of a completely healthy BBQ grills. Your fresh food will surely get polluted due to carbonized food debris and grease collected underneath the grates. We are able to help prevent this outcome with our help. Our services consist of BBQ Grill Cleaning, comprehensive grill cleaning, like buffing all the grill parts along with cooking grates, burners and heat trays. We wipe out all debris such as grease and carbon. During the cleaning process, exhaust vents are thoroughly cleaned and the burner holes are unclogged guaranteeing optimum performance of the appliance. Barbeque Cleaners Offer Deep Cleaning Of Your BBQ in Toronto ON.