BBQ CLEANING SERVICES TO SCOUR YOUR BARBEQUE IN WHITBY ON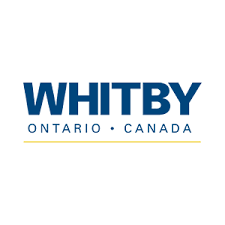 Barbeque is one such season when thousands of dollars are spent annually. People enjoy partying in this event during summer nights and social events. They are an expensive investment and such an investment has to be correctly maintained so that it carries on functioning in the finest way possible for years to come. Ordinarily cleaning your barbeque is one such aspect from the several features of maintenance. Barbeque grills are simple to clean if you have plenty time, but if you do not have time due to your busy lifestyle, then getting it cleaned by specialists like us is a sensible idea as we are expert BBQ cleaning service. Want professional BBQ cleaning service in your region? Look no further. Being the most skilled grill and outdoor summer kitchen cleaning specialists, we bring pride in serving you with the best services. People that enjoy backyard grilling but are way too busy to clean the grills right after the party, can rely on us as our barbeque cleaning is the best, reliable and affordable too. In order to maintain the quality of BBQ grill for cooking, our skilled barbeque cleaning agents dismantle the entire grill and clean all elements in a detailed-specific method. The rust built up in your device is suitably eliminated and reduced through our detailed cleaning process, thereby staying away from some health issues later.
WHY OPT FOR US FOR BBQ CLEANING
Our cleaning process is way more comprehensive as we make certain that every grill gets a deep cleaning in addition to the regular cleaning of all areas and all parts of the grill box. Our service does not conclude here, we also examine that the grill, grill hood and grill doors are furbished as well. Lastly, we conduct a final verification.
WE ARRIVE AT YOUR LOCATION
The best part about our services is that our system of cleaning is 100% mobile hence giving you the convenience of getting your barbeque cleaned at a place and time you need. Our services not only cover the Toronto region but also various other nearby regions. We attend to regional residents and work locally and we provide you with affordable pricing for expert services. Solutions to cleaning barbeque grills is a feature of our service. Our environmentally friendly products are very successful without creating any harm to the environment.
OUR SERVICES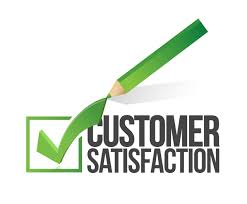 Our staff of very skilled workers for BBQ grill washing as well as maintenance service in nearby regions, is glad to help you. Our cleaning services include grill restoration and fix, besides barbeque cleaning expertise, thus we are an one stop solution. A BBQ grill is thought to be truly clean when its smallest portion, that is, cooking grates are clean. Clogged spot below the grates will soil your fresh food, the reason being, excess food debris and grease piled up since quiet a few months will get carbonized with time. Our expert assistance are able to prevent this problem. We focus on BBQ Grill Cleaning, total grill cleaning, which includes buffing of all grill parts like cooking grates, heat trays, and burners. We wipe out all debris like grease and carbon. In order that the appliance gives ideal performance, we unclog the blocked burners and deeply clean the exhaust vents too.BBQ Cleaning Services To Scour Your Barbeque in Whitby ON.