PROFESSIONAL BBQ CLEANING THIS IS THE RIGHT TIME TO SCRUB YOUR BARBEQUE IN WHITBY ON

Annually, citizens spend more than a thousand dollars on the barbeque season. They are a major part of a number of public gatherings and summer nights. Regarded as a valuable investment, it needs to be kept impeccably so that you appreciate its uses in the future too. Among the numerous features of maintenance, cleaning the barbeque normally is the most necessary one. Lots of homeowners choose to clean their barbeque grills themselves but for busy persons who want this chore efficiently completed, we are the expert BBQ cleaning help to use. Looking for expert BBQ cleaning service? You've reached the correct place. We are the leading grill and outdoor summer kitchen cleaning professionals. People who are interested in outdoor grilling, but are very busy to clean it, we're right here with our reasonable and specialized barbeque cleaning help. To sustain the quality of BBQ grill for food preparation, our experienced barbeque cleaning agents disassemble the entire grill and clean all components in a detailed-specific process. Our exhaustive cleaning process reduces and removes the rust which could cause health issues.
WHY OPT FOR US FOR BBQ CLEANING
Our system of cleaning the barbeque is very professional in which each grill is thoroughly serviced along with proper and proper cleaning of different parts and portions of the grill box. Our service does not end here, we also examine that the grill, grill hood and grill doors are sparkled as well. When we are done with the servicing, we carry out a final inspection.
WE VISIT YOUR LOCATION
Your comfort is our prime importance, therefore our 100% flexible method of servicing gives you the benefit of getting your barbeque appliance cleaned at any time and place suitable for you. Our services not just handle the Toronto region but additionally other nearby areas. We provide our services to the local community and also run locally and we aim on offering professional services at competitive pricing. Along with cleaning services, we give best solutions to continue keeping barbeque grills clean. We use earth friendly products which are not only safe for you but will also get the task done.
OUR SERVICES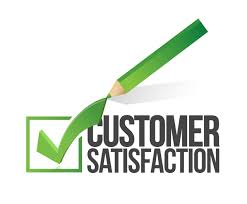 Our staff of highly skilled workers for BBQ grill washing and maintenance service in Toronto and nearby areas, is glad to help you. We provide dependable grill repair and restoration services along with barbeque cleaning, so that you are able to leave all your troubles on us. A thoroughly clean BBQ grill is actually one with clean cooking grates, and that is only a tiny fraction. Your fresh food will undoubtedly get contaminated due to carbonized food debris and grease accumulated beneath the grates. You won't ever face this problem with our services. We specialize in BBQ Grill Cleaning, total grill cleaning, which includes buffing of all grill parts like cooking grates, heat trays, and burners. Every bit is cleaned, be it debris or grease. In order that your appliance gives best performance, we unclog the clogged burners and deeply clean the exhaust vents too. Professional BBQ Cleaning This Is The Right Time To Scrub Your in Whitby ON.